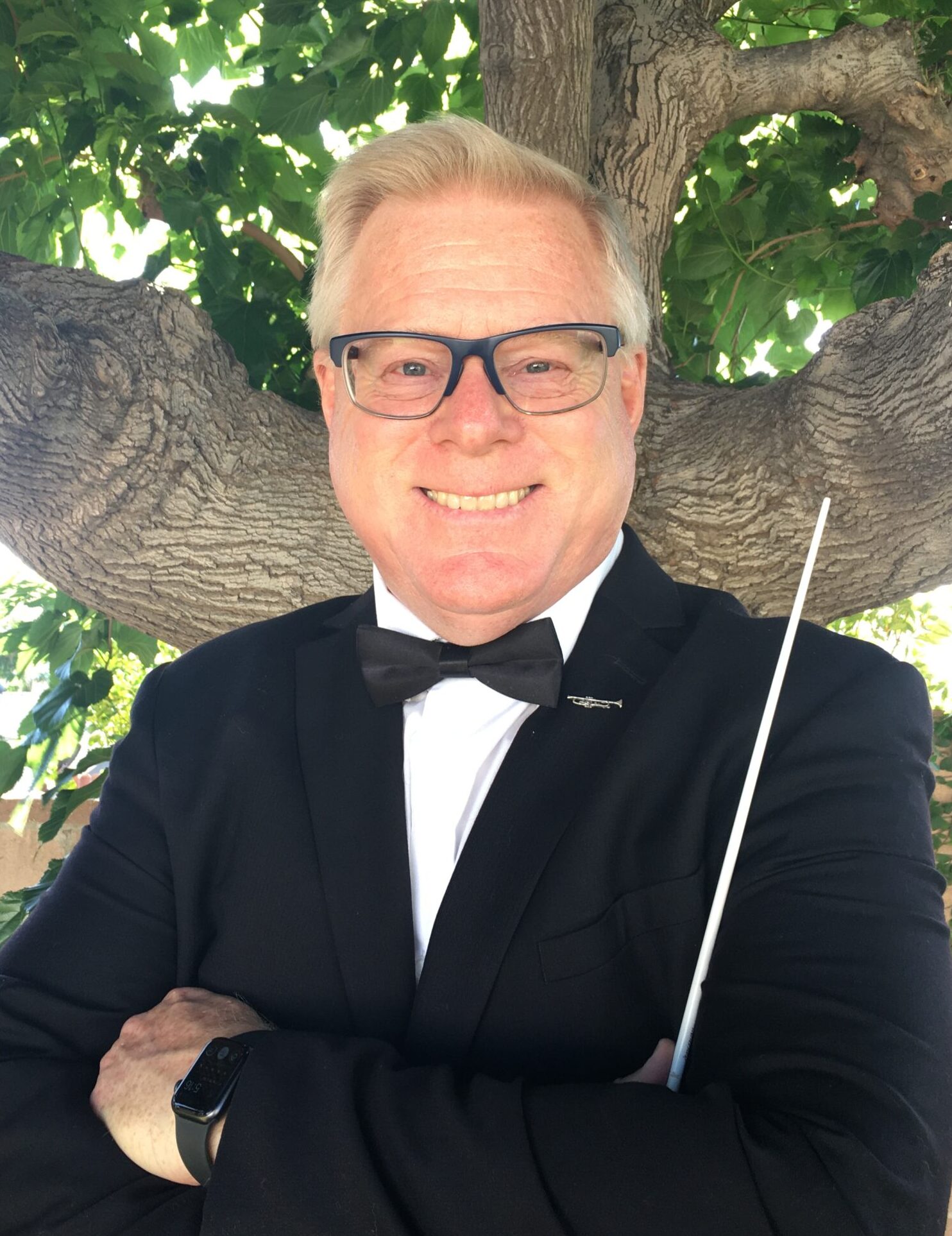 Mitch Schuster will conduct the band on July 13, 2023. He retired as the Instrumental Music Director at Valley View Middle School in Simi Valley, California.  Valley View enjoyed a long tradition for outstanding music programs and Mr. Schuster's String and Band ensembles received "Unanimous Superior" festival ratings for more than twenty years.
Mr. Schuster's parents, John and Hazel, were music educators in the Bay Area where Mr. Schuster grew up. His primary instrument is trumpet but he also plays piano to accompany his students in class. He graduated from Petaluma High School in 1975, received his A.A. from Santa Rosa Junior College in 1977, and (after a time of professional "gigging") he completed his Bachelor's in Music with honors from CSUN in 1983.
Mr. Schuster is a long-time member of SCSBOA (Southern California School Band and Orchestra Association) where he has been a festival adjudicator for more than 15 years. He was voted "Best Music Teacher in Simi Valley" in the Ventura County Star's People's Choice Awards in 1995 and received the Lew Roth "Teacher of the Year" for the Simi Valley Unified School District in 2008.
Mr. Schuster has been married to his wife Vicki for more than two decades and they reside in Simi Valley. They have four children, David (currently serving as a US Marine in Afghanistan), Amy (a college student at Moorpark College), Anna (a violist who graduated from Simi High) and Joshua (a Simi High student who plays in the football program).